POWr Forms now supports Multi-Step. Multi-Step enables your site visitors to fill out your form through multiple pages. This will assist you in streamlining your form's look and design.
To enable and create multi-steps, follow these steps:
Open your Form Editor.
Go to Connect > Form Elements.
Toggle on Make Multi-Step. Step 1 will automatically appear on the top of your elements selection.
Click + Add Element and select the Step element to add another step.
Repeat for every step you'd like to add.
Note: Multi-Steps is available in our Premium, Pro, and Business plans.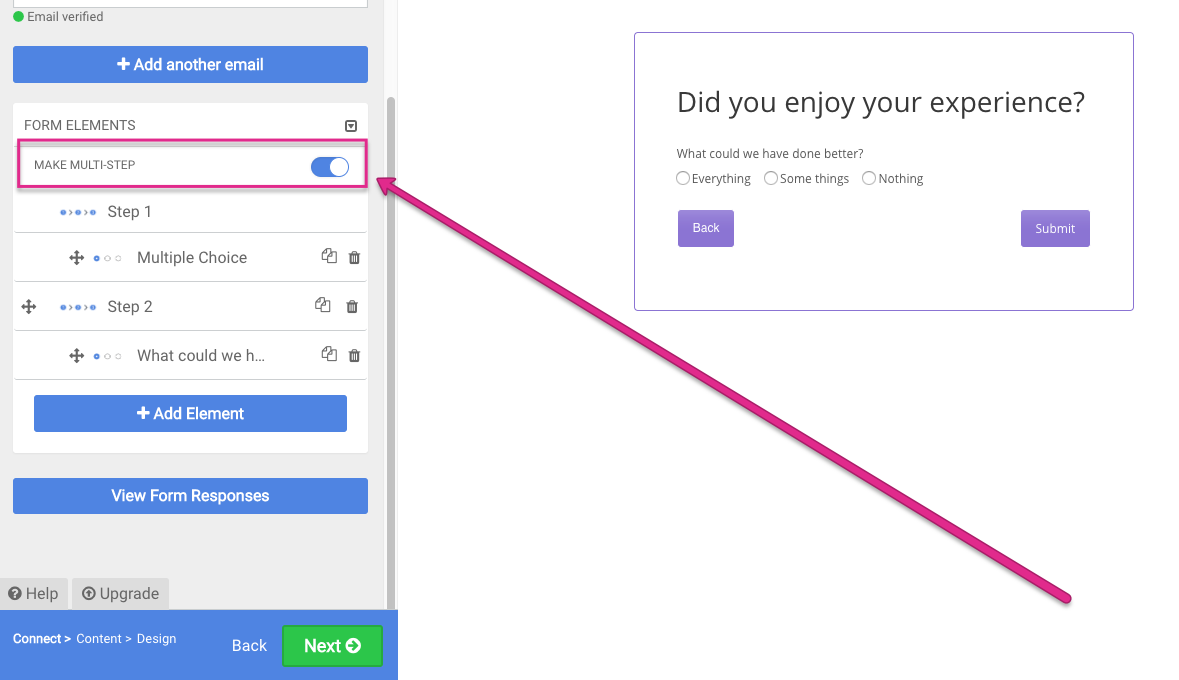 Each step you add initiates another form page for your site visitors to fill out. A user can always go back to the beginning and edit their answers before submitting.